Blog
Checklist: 6 Tips To Help You Plan Ahead for Open Enrollment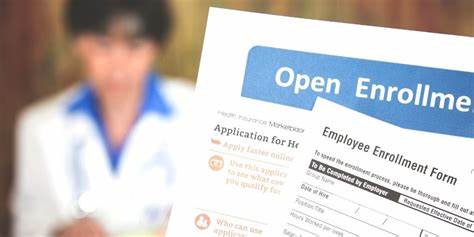 Originally Posted on Morgan Stanley for Work - Open Enrollment Planning Checklist | Morgan Stanley at Work
Elliot S Glass, MBA MA - Licensed Insurance Agent
Not your once-a-year insurance guy, I am your full-time insurance adviser dealing in everything insurance....
elliot@elliotglassinsurance.com
You've planned for months to make benefits open enrollment a success. Take a well-deserved bow for your hard work. But although you might want to pivot to other priorities, it's never too early to start planning for next year's open enrollment.
We can help make it easier, with this checklist of ways to help strengthen your benefits offerings, communicate with your employees, and even attract new talent—starting now.
1. Reimagine Your Lineup
With five generations in the workforce for the first time, it's important to consider the unique needs of different employee segments—and respond to them. For example, more than 70% of employers say that offering debt management and caregiving benefits will be very important going forward1, yet few are offering or prioritizing these benefits. By assessing this year's participation data and surveying employees, you might find untapped opportunities like this.
2. Get Personal
At open enrollment, your employees may benefit from professional advice and recommendations tailored to their unique needs. 60% of working Americans say that personalized financial planning, like one-on-one sessions with a financial advisor, is important to them2.
"More than 80% of employers believe their company has a responsibility to help employees with their physical, mental, emotional, and financial health."
3. Engage with Employees Early and Often
Making benefits education and communication a year-round priority may help boost participation. Consider also how the message will be delivered. The growing adoption of remote and hybrid work arrangements and the ongoing need for social distancing may prompt increased use of virtual group meetings, and electronic and video communication.
4. Provide More Enrollment Options and Support
Employees are looking for both self-service options and live support during open enrollment. Three out of four employers indicate that their open enrollment strategy will continue to depend strongly on online resources3, with many also citing the importance of access to representatives of the benefits provider via phone or web chat4.
5. Anticipate the Needs of Future Employees
We've already mentioned surveying current employees to understand their benefits needs and preferences. But to attract new talent, it may help to listen closely to unemployed Americans. For example, 64% are interested in "safety net" insurance like disability and life5. And one in four consider education benefits—like 529 plans and student loan repayment—to be among the most important financial wellness benefits for their needs and goals6.
6. Evolve Your Benefits for a Post-pandemic World
Along with the shift toward more remote work, attitudes about benefits have changed among both employers and workers. As a result of the pandemic, many employees say they are paying more attention to the benefits their company offers7. And more than 80% of employers now believe their company has a responsibility to help employees with their physical, mental, emotional, and financial health8.
Let's Get Started
The end of this year's open enrollment period is the best time to start planning for next year's. By rethinking your benefits lineup, developing year-round communications, and updating your offerings and support services for a post-pandemic world, you can help your employees thrive and your business meet—or exceed—its goals.
---
‹ Back