Blog
7 Reasons Why You Should Get Pet Insurance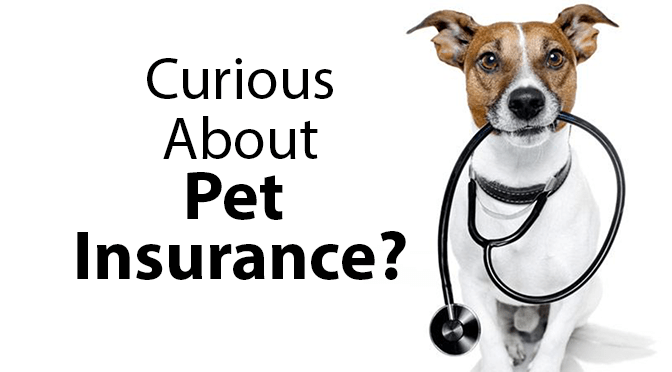 Armela Escalona
Freelance Writer Read full profile
Did you know that Elliot S. Glass MBA MA - Licensed Insurance Agent also offers pet insurance?
Most of us treat pets as more than companion animals. We let them live in our own homes, sleep in our own beds, we even celebrate their birthdays and include them in our weddings. Pets have become valuable and irreplaceable members of our family. That's why when they get sick, we do anything to make sure they're cared for properly. This brings us to the question: Is pet insurance worth it? What are the benefits of having one?
For a number of reasons, many pet owners don't register for insured pet policies, but as it turns out, pet insurance is just as necessary as any other infsurence we get. Pet insurance policies cover pets like cats, dogs, horses, and even exotic ones like iguanas, guinea pigs and snakes.
Pet insurance reimburses more than 80% of vet bills and includes great packages to make sure your pet lives as long and is happy as it could be. In view of this, here are a few reasons why getting pet insurance is a wise choice:
1. It gives peace of mind
Just like any other kind of insurance, pet insurance gives owners peace of mind by making them prepared for any unfortunate event that may befall their petlike sickness or accidents. It also allows them to choose the best medical treatment available so they never worry about their beloved companion's health.
2. It helps you save
If you have pet insurance, you can refrain from using your family's emergency fund or your travel savings. This will save you thousands of dollars of unexpected costs in times your pet gets severely injured and may need surgery. Aside from injuries, pet insurance also covers various illness such as cancer, upset stomach, and diabetes.
3. Veterinary cost is rising
Today the average vet bills can get as high as around $500 to $3000 depending on your pet's illness. While vets claim this inflation is a result of development in drugs and medical technologies, many pet owners can't afford this price. Because of this many pets die of sickness or are not given proper medical care. Pet insurance gives you financial solutions from these pricey vet bills and helps you take good care of your beloved pet.
4. It can cover your pet's hereditary condition
A lot of pets suffer from serious health problems and congenital conditions during their lifetime. Some of these conditions are inherited or are caused by severe inbreeding. Experts recommend getting pet insurance as early as possible. Many pet insurance providers include age limits or restrictions that may require you to pay an extra fee.
5. It can help you find your missing/stolen pet
Many pet insured policies cover the cost of advertising for your missing pet. They also take the responsibility of placing a reward for returning your lost or stolen pet. Today, there are many pet trackers that can also be used to track your pet's location which is handy if your pet goes missing or is stolen.
6. Pet insurance offers flexible packages
Pet insurance offers flexible packages that will fit your needs and your budget. You can choose to get an annual maximum package, deductible, or reimbursement percentage for services such as veterinary exams, surgeries, therapies, breed-specific conditions and dog care.
7. It can cover third-party liabilities
Got a hyperactive husky that likes to run around and destroy other people's fences? Or a dog that's not too friendly with strangers? Many pet insured policies cover third party liabilities that will help you refund expenses if your dog ever wrecks someone else's property or injures someone accidentally. This will help you cover the cost of expensive property damages e.g. your dog broke an antique vase or knocked someone over accidentally while chasing squirrels, you never know and it's always good to be prepared.
---
‹ Back