Blog
2023 Medicare Advantage Medicare Supplements Plans and Prescription Drug Plans (PDP) are here!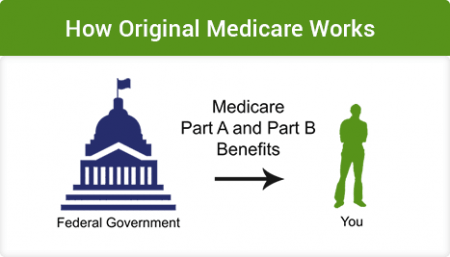 Our licensed insurance agents are ready to help you enroll.
elliot@elliotglassinsurance.com
Give Elliot Glass a call today. Our agents are here to help guide you to a plan that fits your needs and budget.
It's Time to Enroll! Enroll in a 2023 Medicare Advantage plan/PDP before the Annual Enrollment Period ends on December 7th
How Medicare Works
Let's start with an overview of what Original Medicare covers and what it does not. This way, you can better decide if Medicare Advantage is right for you.
Medicare 101:
How Medicare Works
Medicare Defined: Medicare is a federal program that offers health insurance to American
Who is eligible for Medicare?
U.S. citizens and legal residents.
Legal residents must live in the U.S. for at least 5 years in a row, including the 5 years just before applying for Medicare.
You must also meet one of the following requirements:
Age 65 or older
Younger than 65 with a qualifying disability
Any age with a diagnosis of end-stage renal disease (ESRD) or amyotrophic lateral sclerosis (ALS).
What benefits does Medicare provide?
Each part of Medicare provides different benefits.
Original Medicare
Part A covers inpatient hospital and skilled nursing care.
Part B covers doctor visits and outpatient care.
Medicare Advantage
Optional alternative to Original Medicare, also referred to as "Part C."
Medicare Advantage plans (Part C) combine Part A and Part B coverage. They often include drug coverage and other benefits you don't get with Original Medicare but can have differences in physician networks.
Medicare Prescription Drug
Medicare prescription drug plans (Part D) help pay for medications. You can get a standalone Part D plan or get a Medicare Advantage plan that includes drug coverage.
Medicare Supplement Insurance (Medigap)
Medicare Supplement Insurance (Medigap) helps pay some or all costs not paid by Original Medicare (deductibles, copays and coinsurance).
What are my coverage options?
You can add coverage to Original Medicare or choose a Medicare Advantage plan instead.
Original Medicare
You may add a standalone Part D plan, a Medicare Supplement Insurance plan or both to Original Medicare (Parts A & B).
Parts A + B
Parts A + B plus Part D prescription coverage
Parts A + B plus a Medicare supplement plan
Parts A + B plus both Part D prescription coverage and a Medicare Supplement Insurance plan
Medicare Advantage
You may choose to get your benefits through a Medicare Advantage plan (Part C). Many plans come with built-in prescription drug coverage and other benefits.
Part C with no drug coverage
Part C with built-in Part D prescription coverage
Part C plus a standalone Part D prescription coverage plan in limited circumstances
If you choose Medicare Advantage, you cannot also purchase a Medicare Supplement Insurance plan.
What does Medicare cost?
Original Medicare and the other Medicare options charge premiums—a fixed amount that you pay each month for your coverage.
You also pay a share of the cost for health care services you receive. There are three types of payments you may have:
Deductible: A set amount you pay out of pocket for covered services each year before Medicare or your plan begins to pay.
Copay: A fixed amount determined by the plan that you pay at the time you receive a covered service. For example, you might pay $20 when you visit the doctor or $12 when you fill a prescription.
Coinsurance: A percentage of the cost for a covered service that you pay when you receive it. For example, Medicare might pay 80% of the covered service and the remaining 20% would be paid by you.
When can I enroll?
Your Initial Enrollment Period (IEP) is 7 months long. It includes your 65th birthday month plus the 3 months before and the 3 months after.
Your IEP begins and ends one month earlier if your birthday is on the first of the month.
Your IEP is based on your 25th month of receiving benefits if you become eligible for Medicare due to a qualifying disability.
If you're getting these benefits, in most cases, you'll automatically get Part A and Part B starting the first day of the month you turn 65. If your birthday is on the first day of the month, Part A and Part B will start the first day of the prior month.
How should I choose my coverage?
Think about your needs so you can see how different coverage options might work for you.
Your health
How often do you go to the doctor?
What health problems do you have?
What medications do you take regularly?
Your budget
What are you able to pay each month in premiums?
How comfortable are you covering copays or coinsurance for services?
How willing are you to accept the risk of high out-of-pocket costs?
Your preferences
Which doctors, hospitals and pharmacies do you like to go to?
How important is it for you to have access to health care while traveling?
What other coverage do you have, such as an employer or retiree plan?
---
‹ Back