Blog
National Scoliosis Month
What is Scoliosis?
Scoliosis is a deformity in the spine and it affect's a person's appearance and posture. The spine curves from side to side and looks like the letter S or C.
Why is National Scoliosis Month important?
Creates awareness on how to get treatment
Creates awareness on preventive measures
Creates awareness on good posture
What are the three types of scoliosis?
Adolescent Idiopathic Scoliosis
Neuromuscular Scoliosis
Below you will find some facts regarding Scoliosis: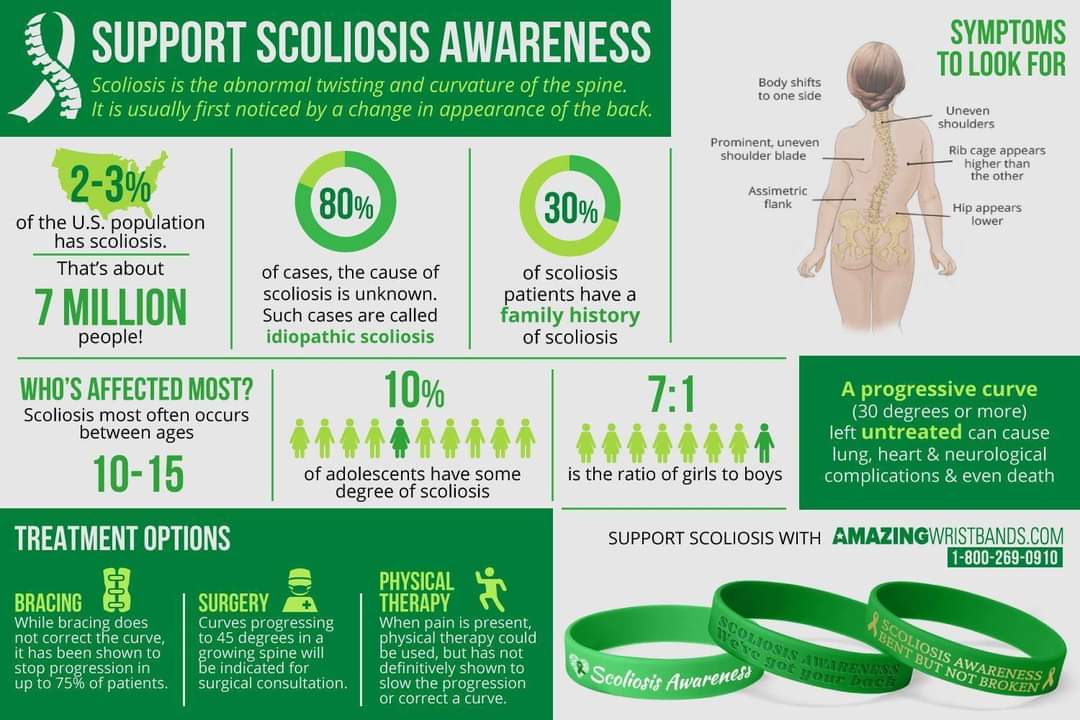 Most Obamacare and Medicare plans will cover you to see an Orthopedist.
Contact me for more information on what Florida Blue will do for you!
---
‹ Back