Blog
Do I Need Disability Insurance?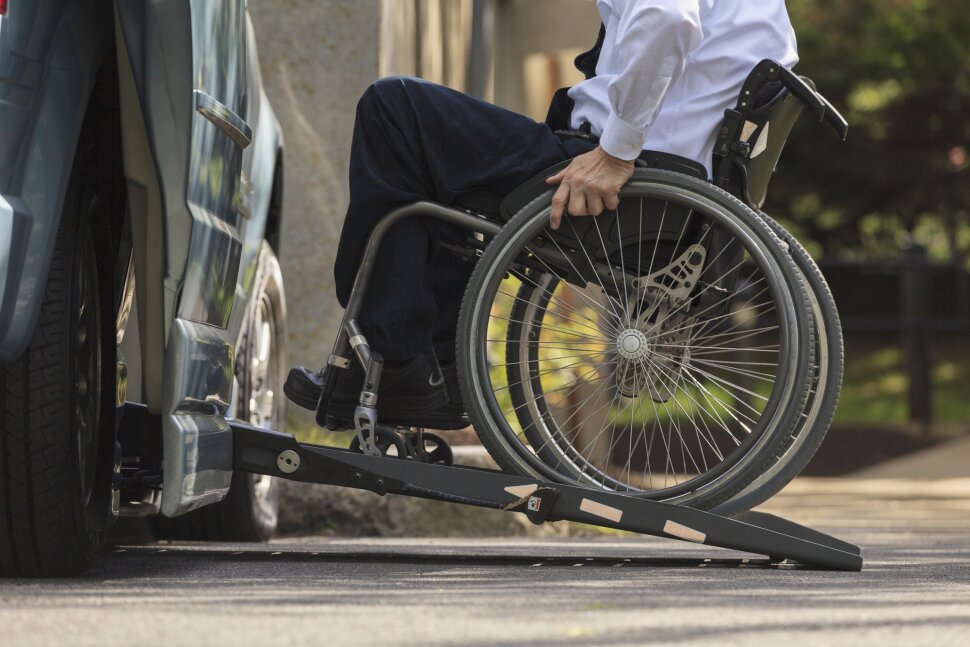 Many workers spend years nurturing their ability to earn a paycheck.
They complete specialized training programs, negotiate salary and score promotions. They take night classes, work overtime and find ways to make themselves indispensable to their employer.
So what would happen if they lost the ability to earn that paycheck tomorrow? What if an illness disrupted their ability to work for three months? What if a serious accident prevented them from ever working again? Would they be able to pay their mortgage? Would their kids still have a college savings account? Would they be able to retire?
"Your ability to earn an income is your greatest asset, and if you don't cover that, all of those other plans are at risk," says Kamilah Williams-Kemp, vice president for new business at Northwestern Mutual.
READ:
Alternatives to Long-Term Care Insurance.
Many people don't like to envision a life in which they become disabled and are unable to work, but there's evidence that they should consider their options. More than 1 in 4 of today's 20-year-olds will become disabled before reaching age 67, according to a fact sheet from the Social Security Administration.
For many of those workers, the presence of a solid disability plan could spell the difference between maintaining their standard of living or diving into financial insecurity. But purchasing disability insurance isn't always baked into our consumer habits, like buying auto insurance, life insurance or homeowners insurance, and some workers might assume that their workplace insurance or Social Security disability insurance will protect them if things get bad enough. Unfortunately, it's not that simple.
SPONSORED
Speak with the Right Financial Advisor For You
Finding the right financial advisor that fits your needs doesn't have to be hard. SmartAsset's free tool matches you with top fiduciary financial advisors in your area in 5 minutes. Each advisor has been vetted by SmartAsset and is legally bound to act in your best interests. If you're ready to be matched with local advisors that will help you achieve your financial goals, get started now.
Here's what to know about disability insurance.
What Is Disability Insurance?
In exchange for regular premium payments, disability insurance commits to paying out a portion of your salary in the event of a disabling condition. "If you're too sick or hurt to work, it replaces part of your income," says Jeremy Straub, the Fort Lauderdale, Florida-based CEO of financial services firm Coastal Wealth.
Long-Term Disability vs. Short-Term Disability Insurance
Typically disability insurance is offered in two categories: short-term and long-term. Depending on the policy, short-term disability insurance replaces a predetermined percentage of your pay – typically in the 50% to 60% rage – for up to a few months if you're, say, laid up with a broken leg.
Long-term disability insurance will partially replace lost income for longer durations in the event of an injury, illness or other malady that bars you from working. Typically, long-term disability coverage has a lengthier "elimination period," or waiting period between when you cease working and start collecting benefits. This can last up six months or longer, so it's important to have an emergency fund on hand to cover months of unpaid time before your benefits start coming through.
The exact details of your disability insurance policy will be determined by the conditions of the plan and dictated by your premium, the established definition of "disability" and other factors. For an extra cost, workers can also add riders, which may pay student loan balances, replace retirement contributions or increase the amount paid out as the recipient ages.
Is My Employer-Offered Disability Insurance Enough?
You may assume that your workplace disability plan is sufficient to protect you and your family. And maybe it is. But it's important to be aware of the conditions of your employer-offered plan and the tax implications associated with it.
"A thing to think about a lot with employer-sponsored plans is how they define 'disability,' which can vary widely," says Eric Dostal, a certified financial planner and advisor at Wealthspire Advisors in New York City.
The definitions of disability run the gamut, from the most favorable version of "own occupation," which will replace a portion of income if you cannot perform the duties of your current job and typically requires the highest premium payments, to "any occupation," which means the insurer will only cover you if you can't work in any job, even if it's not the one you've studied and trained for.
So, if a surgeon broke his hand, he might be able to claim disability benefits under "own occupation" because he can't perform complex and delicate procedures without the use of his hand. But he might not qualify under "any occupation" because he could still teach at a local university or edit a medical journal without using both hands.
READ:
What to Know About Health Insurance and Coronavirus.
Keep in mind that if your employer covers the premiums on your disability insurance, you will need to pay taxes on the payments you receive. That tax liability can have a major financial impact if you one day qualify for a payout from your plan. Because of that potential tax bill, it may make sense to consider paying for disability benefits on an after-tax basis, experts say.
You also want to determine how the disability insurance your employer offers defines the income it will cover, Straub says. Does it only cover a percentage of your base pay? Are previous years' bonuses included in the calculation? If you are compensated with commissions, how do those play into the determination of your salary? If there's a shortfall between your potential insurance payout and what your family needs to live, you may want to consider additional insurance.
What Is Social Security Disability Insurance?
In general, the most restrictive definition of disability is the one for Social Security disability insurance, which all working Americans are eligible for if their condition qualifies. To receive SSDI, you must suffer from a mental or physical disability that prevents you from engaging in work for at least 12 months and meet a host of other qualifying criteria. It's a high bar to reach for many people.
How Much Disability Insurance Do I Need?
The first step in determining your disability insurance needs is to run through your regular expenses and financial habits. Ask yourself, "If I stopped getting a paycheck tomorrow, what do I absolutely need to keep the lights on?" Dostal says.
Consider your costs for mortgage payments, food, utilities and basic savings goals such as the kids' college fund. Does your spouse work, and would he or she be able to pick up the slack if you couldn't contribute financially? Once you've determined your cost of living, review your employer insurance to determine whether it covers enough.
If you don't have enough coverage, Straub says, you have three options. You can take the risk and hope you never get sick, injured or become unable to work. You can self-insure, which means setting aside enough in savings that you'd stay afloat, even without a paycheck. Or you can transfer the risk to an insurance company.
READ:
The High Cost of Long-Term Care Insurance (and What to Use Instead).
How Much Does Disability Insurance Cost?
The cost for disability insurance varies, depending on whether it's subsidized by your employer, the definition of disability, the elimination period, your age and health and other factors.
Workers who seek disability insurance on the private market will have to pass the insurer's underwriting requirements, which may consider health history, age, riskiness of occupation, hobbies and other factors.
If you're looking at the basic elements that define your premiums, Straub recommends considering these five factors:
Occupation: The riskier your occupation, the more expensive your plan will be. Unfortunately, this is not an easy factor to adjust.
Age: The older you are, the more you will pay. Again, this is not adjustable, and don't try lying.
The waiting period: The longer you wait before collecting your disability insurance, the cheaper the plan will be. If you can stretch this out and cover the waiting period with a robust emergency fund, it's worth tweaking for lower premiums.
The actual dollar amount you would receive: The more you'd collect each month if disabled, the more you'll pay in premiums.
The duration of your insurance coverage: The longer the plan, the more you pay. Disability insurance plans can cover you up to retirement age.
Who Needs Disability Insurance?
The people who typically buy disability insurance are working professionals who would need to replace income in the event of disability, Straub says. "The people who probably need it the most are people who don't have a good amount of savings," he says. But that population often can't afford the monthly premiums. Business owners should also consider disability insurance, he says.
It's worth discussing disability insurance with your financial advisor as part of a holistic financial plan. Says Dostal: "It becomes the question of the cost of insurance versus you needing those dollars for retirement savings or whatever else. It's all about structuring that balance."
---
‹ Back