Blog
Did You Know Elliot Glass MBA MA is More Then Insurance He Also Specializes in Business Loans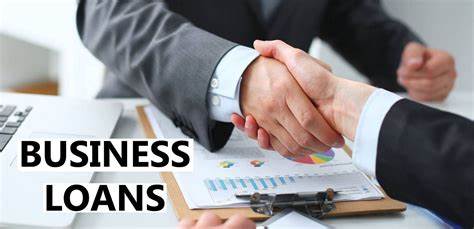 elliot@elliotglassinsurance.com
BUSINESS LENDING
The truth is when a business comes across sudden financial issues, it is particularly important to handle it as soon as possible. Arranging funds on short notice is not easy, you attempt to figure out your options. Once you realize that you no longer have the option to borrow money from friends and family, where do you turn to since you are left with not many viable options?
We are genuinely concerned for the welfare of small business owners for several reasons today. It is exceedingly difficult for businesses to secure funding when needed due to the current state of the economy. The banks and other financial companies are not lending to small businesses and have tightened up their lending criteria. The government is also targeting business owners with financial burdens.
There are so many aspects to know about business loans before going through the loan process. Whether you borrow from a bank, a financial center, or a payday loan facility there will always be fees. What matters most is the amount you will be paying.
WE GET YOU BUSINESS CAPITAL FOR:
Growth And Business Expansion
Maintaining Cash Flow
Payment Of Taxes
Meeting Payroll Needs
Purchasing New Equipment
Marketing – Advertising – Public Relations
Any Emergencies That May Arise
Anything You Want / Any Business Reason Whatsoever
LENDING OPTIONS AVAILABLE:
Business Loans & Merchant Cash Advances
SBA Loans
Start Up Loans
Lines Of Credit
Equipment & Purchase Order Financing
Accounts Receivable Financing
Credit Card Stacking
Real Estate Lending
Unsecured Personal Loans / Business Credit
QUALIFICATIONS & REQUIREMENTS (DEPENDS ON LENDER):
3 Months Full Bank Statements
3 Months Full Merchant Account Statements
Minimum Credit Score Of 500
Bankruptcies And Tax Liens Ok
Bank Turndowns Ok
WHY CHOOSE US FOR YOUR BUSINESS LENDING NEEDS?
Quick Turn-Around Times
Quick Funding
Simple 1 Page Application
No Application Fees
Have A Strong Relationship With 30+ Lenders
Superior Customer Service
Brokering Loans Since 2017
We are committed to offering a quick and easy loan process to our clients allowing you to focus on running your business worry-free. Our goal is to create instant working capital quickly for your business so that you can take advantage and pursue new business opportunities in real-time, react to changing industry trends and give you the safety and comfort of knowing that if an emergency or crisis arise you have access to adequate cash flow.
QUESTIONS? CONTACT US FOR MORE INFOCOMPLETE OUR FUNDING APPLICATIONDOWNLOAD OUR FUNDING APPLICATION
---
‹ Back